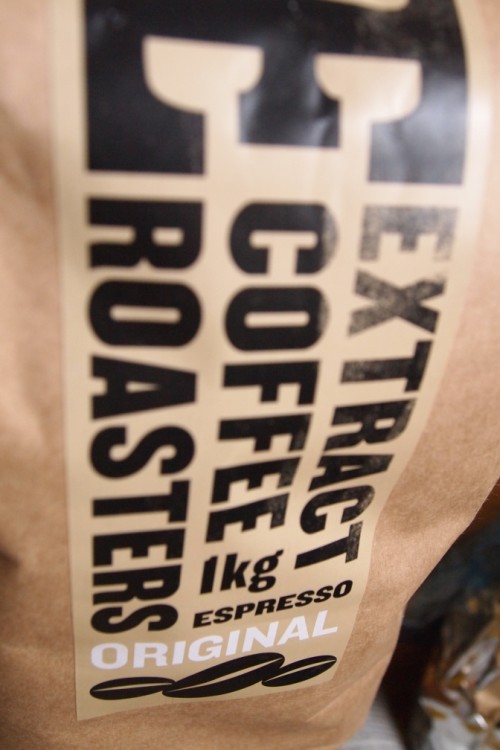 I recently came across Extract Coffee Roasters when looking for new coffees to try out. Their original espresso seemed to be a good starting point for checking out their wares.
This is a nice daily brew which is what any standard espresso blend should be. I found this coffee noticeably improved with time. So you should expect to see better results from at least week after you get it though YMMV.
There's plenty of cocoa notes going on but there's also a punchier side to this which provides body. The subsequent sweetness seals the deal on what amounts to a tasty espresso.
In milk this worked really well as you'd expect. It's doesn't have quite the depth of the recently reviewed Havana X-blend but it's not really all that far off. Good stuff.