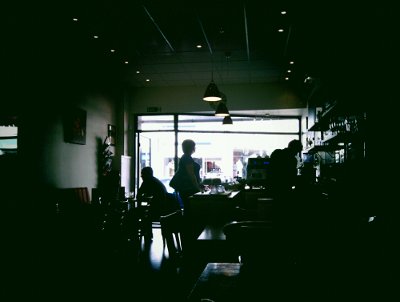 My wife told me about this new cafe on Camden Road in Tunbridge Wells that's recently opened, so today we went there to check it out.
First thing I noticed was that they're using Monmouth beans which was a good sign that this place would stand out from the chains.
We ordered two flat-whites and a latte. The coffees were really good overall. Flavour was nice and rounded, slighty nutty and chocolatey.
The only criticisms I had was that the cup was a bit on the large side for a flat-white, it would have been nicer with a touch less milk in a smaller cup, and the only other thing was that the drinks were a smidge too-hot. But really these were really minor issues.
Milk texture was very good. There were no rosettes or other latte art, but that really wasn't the end of the world.
This looks to be a place to keep an eye on. I'll definitely be back to take a closer look and check it out in more detail soon. It's great to have a top-notch independent coffee shop in Tunbridge Wells at last.